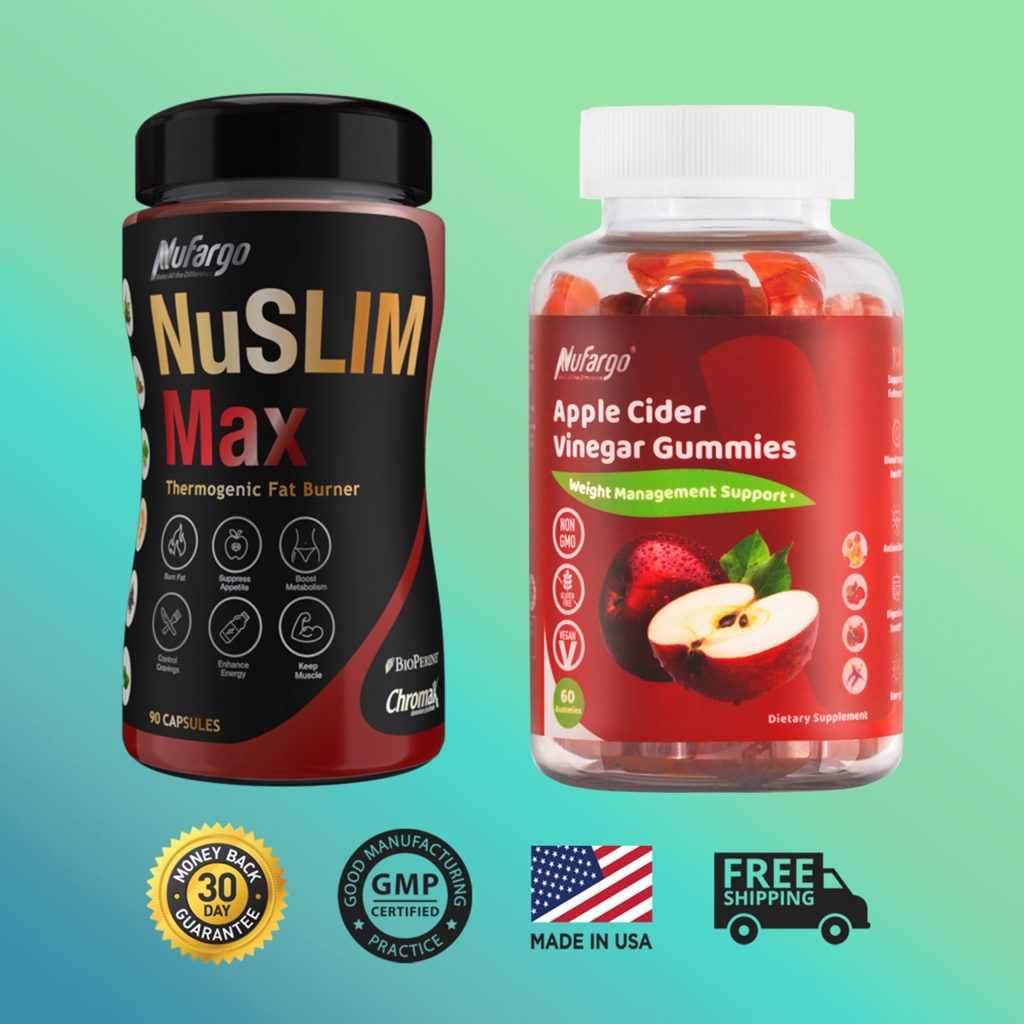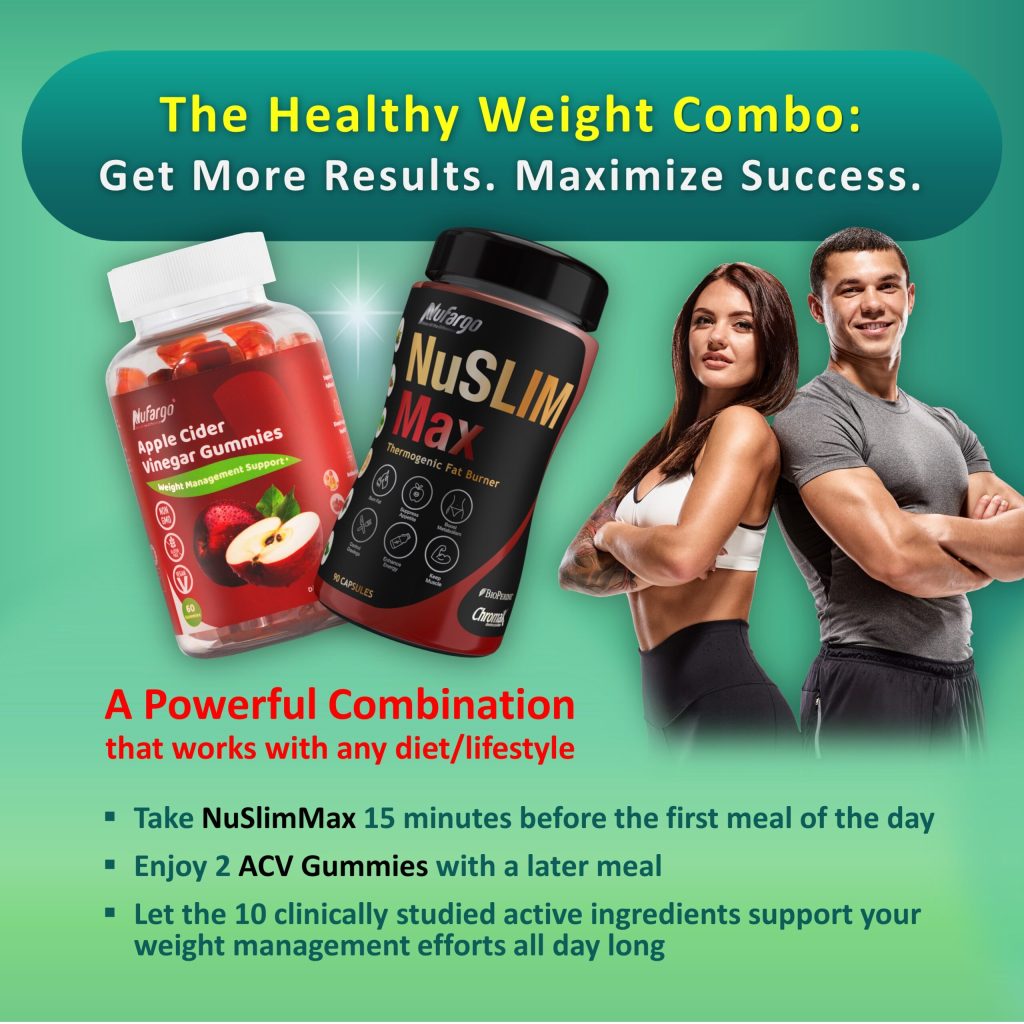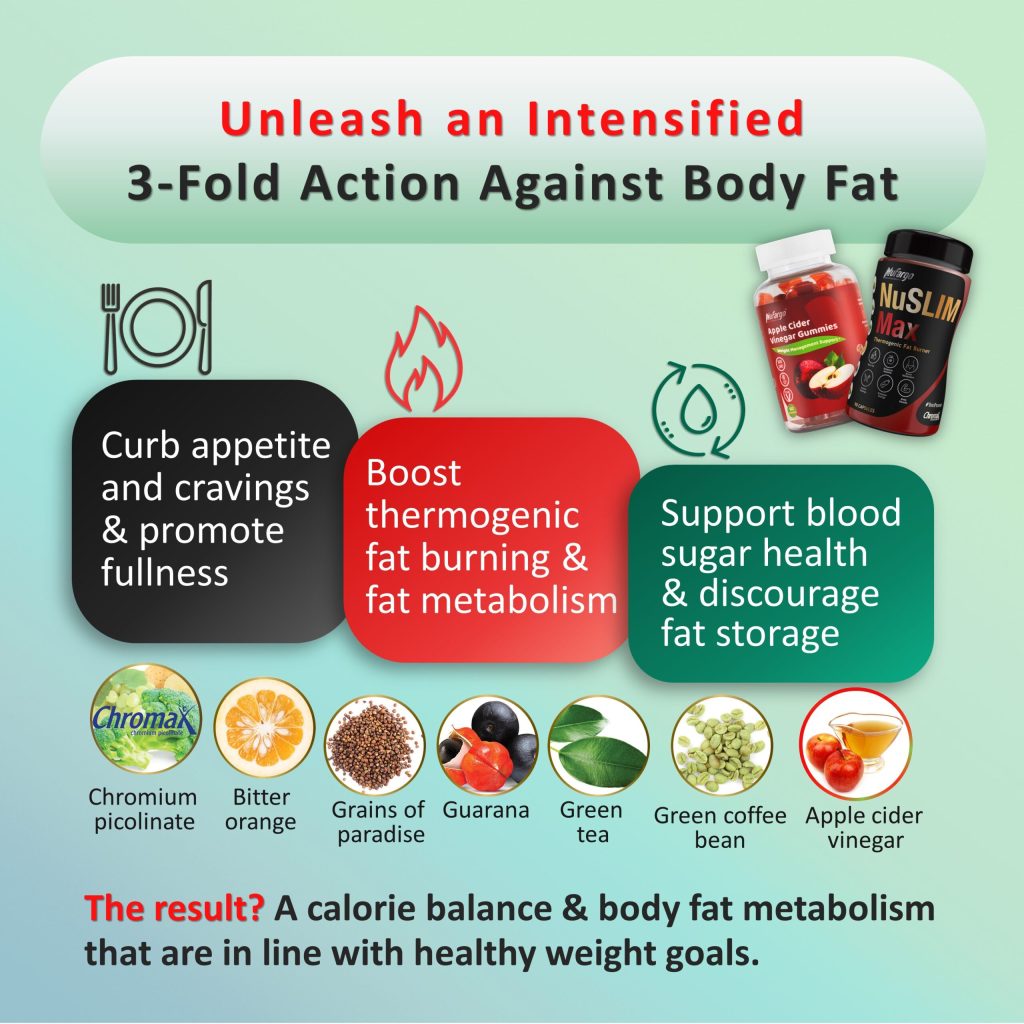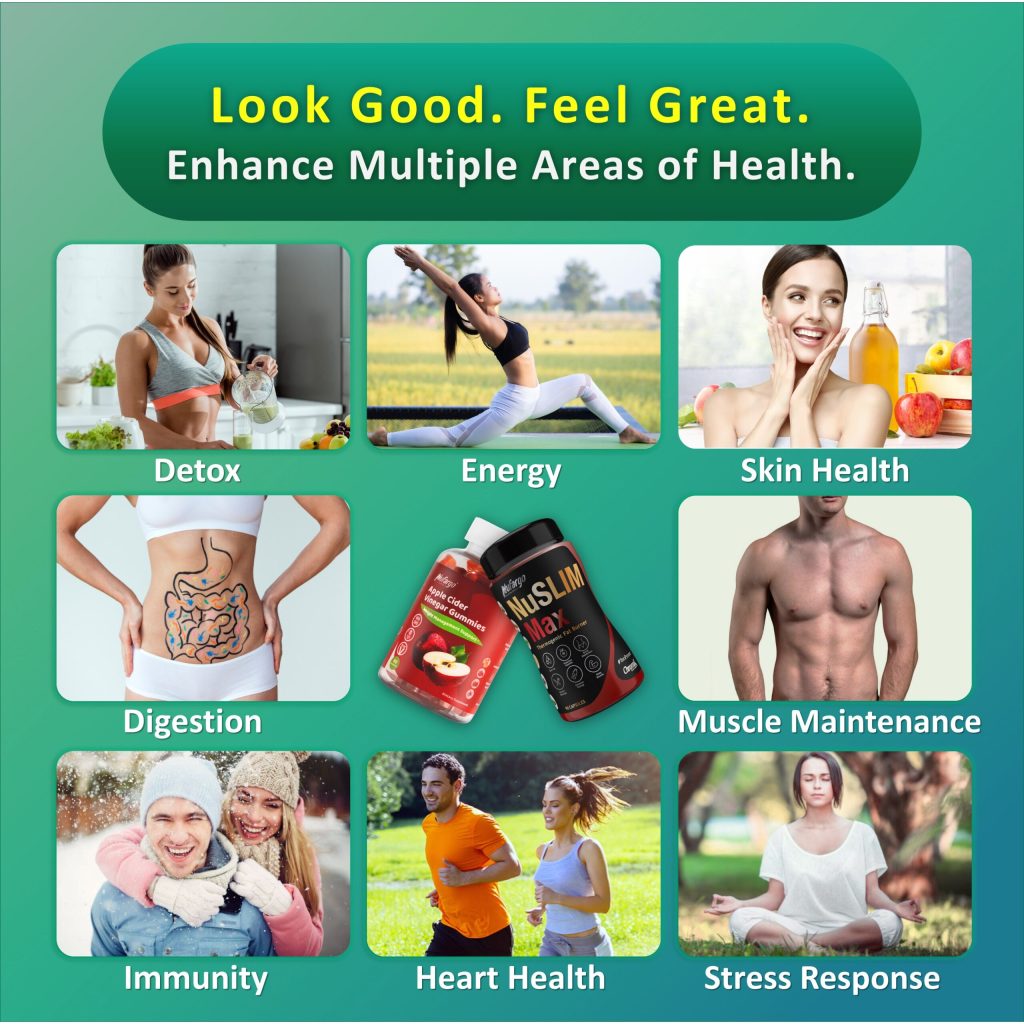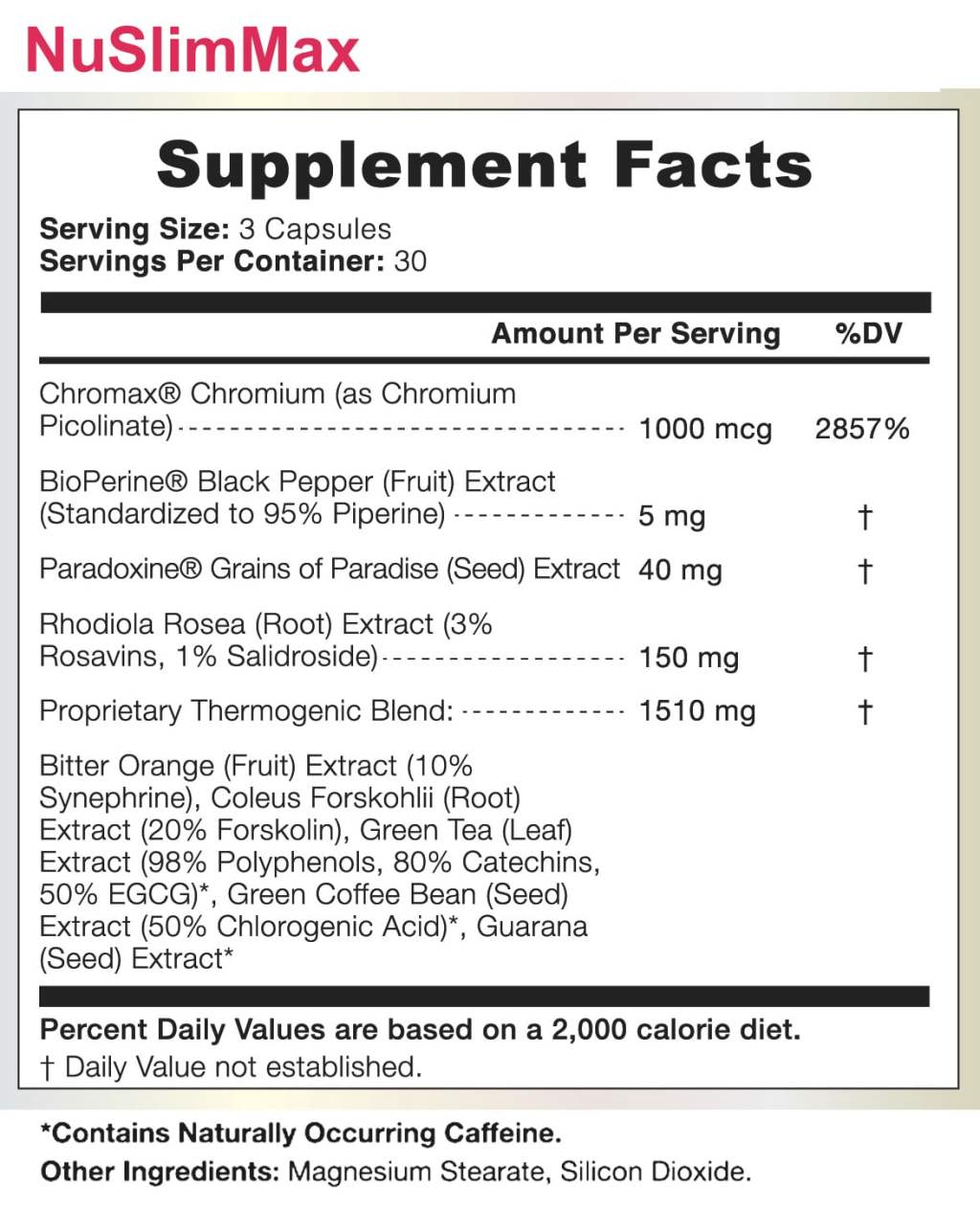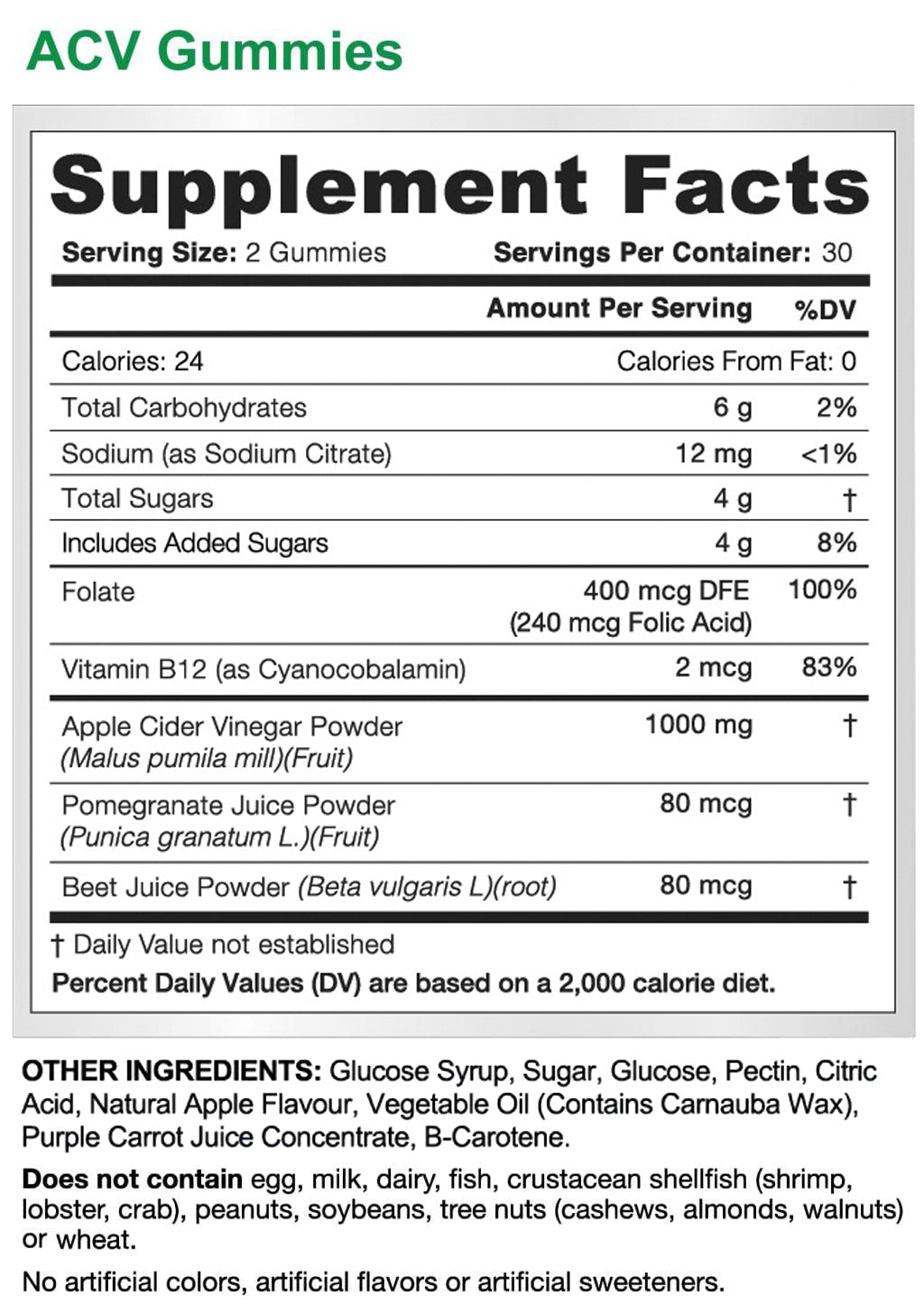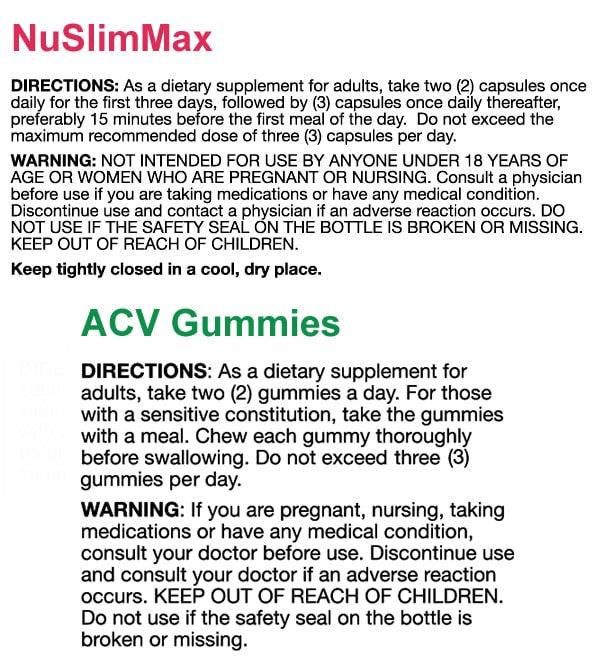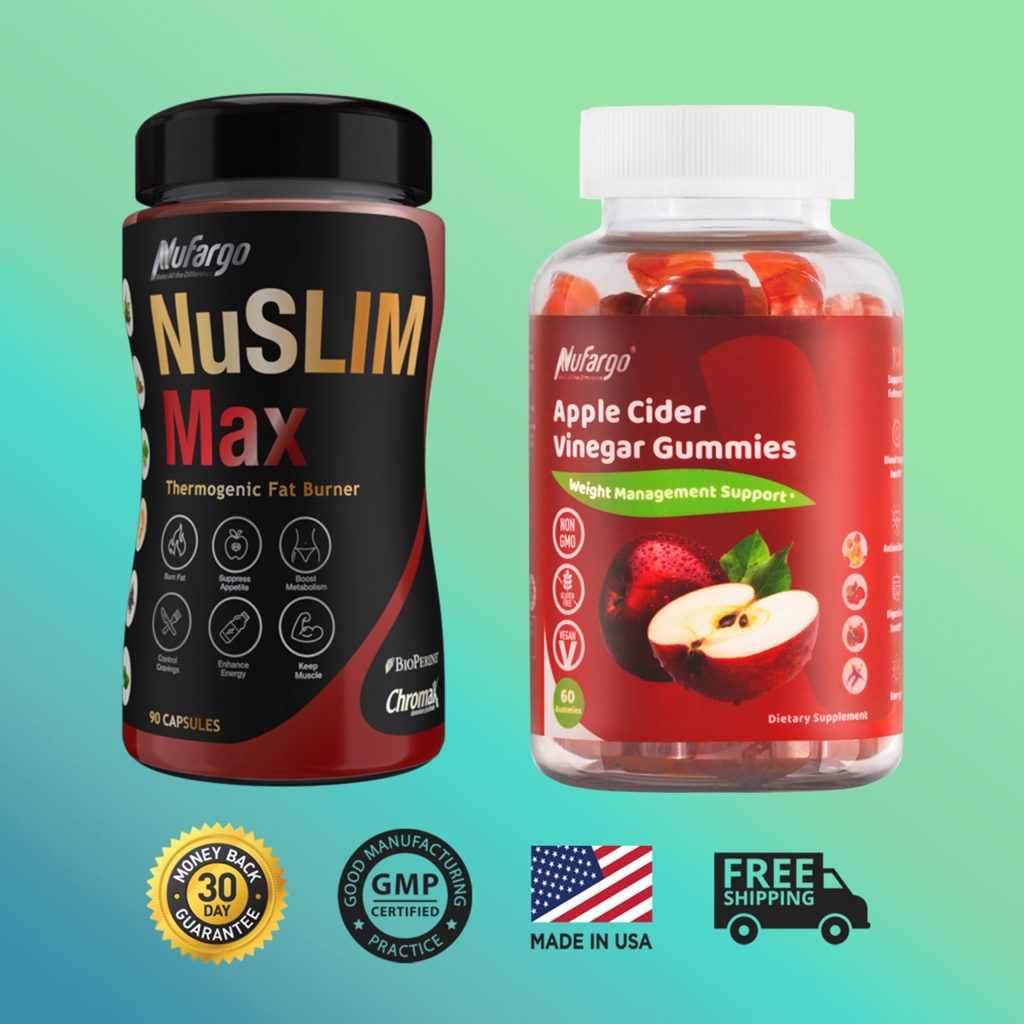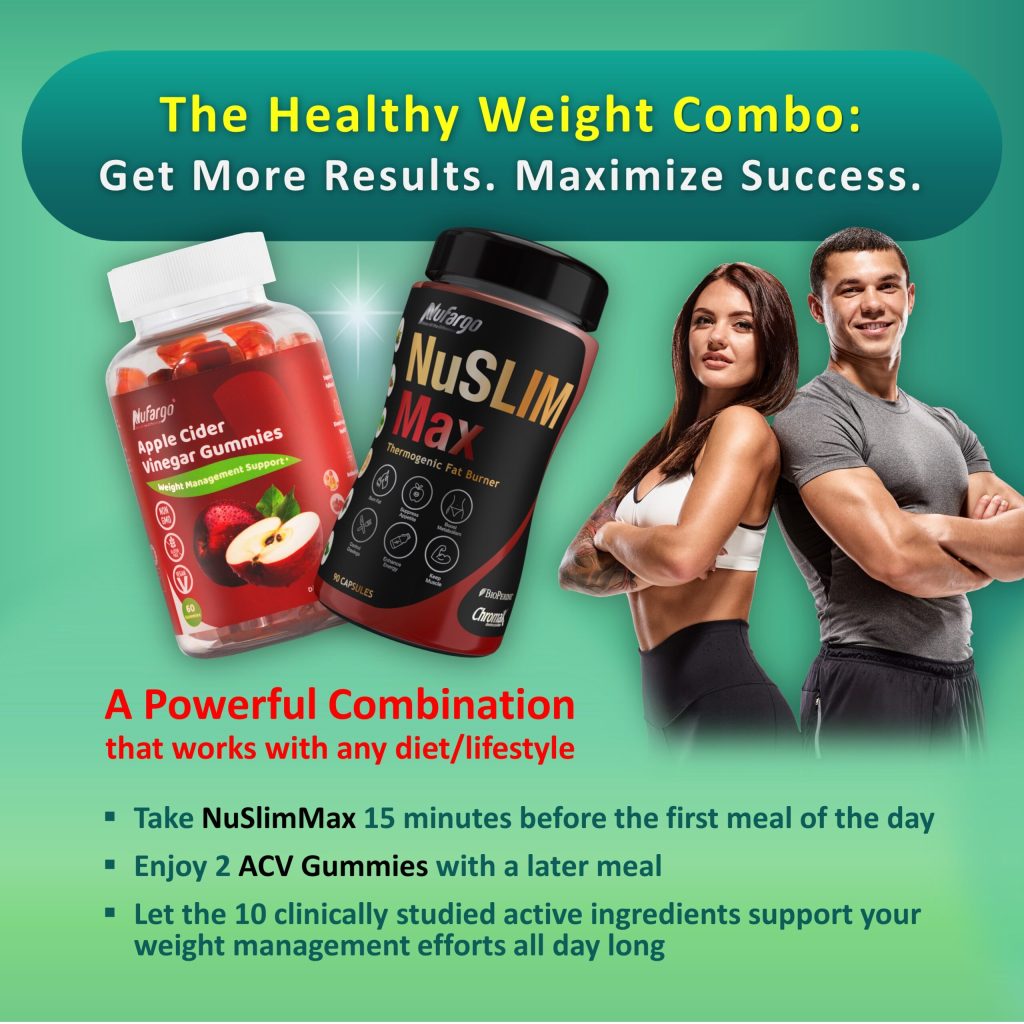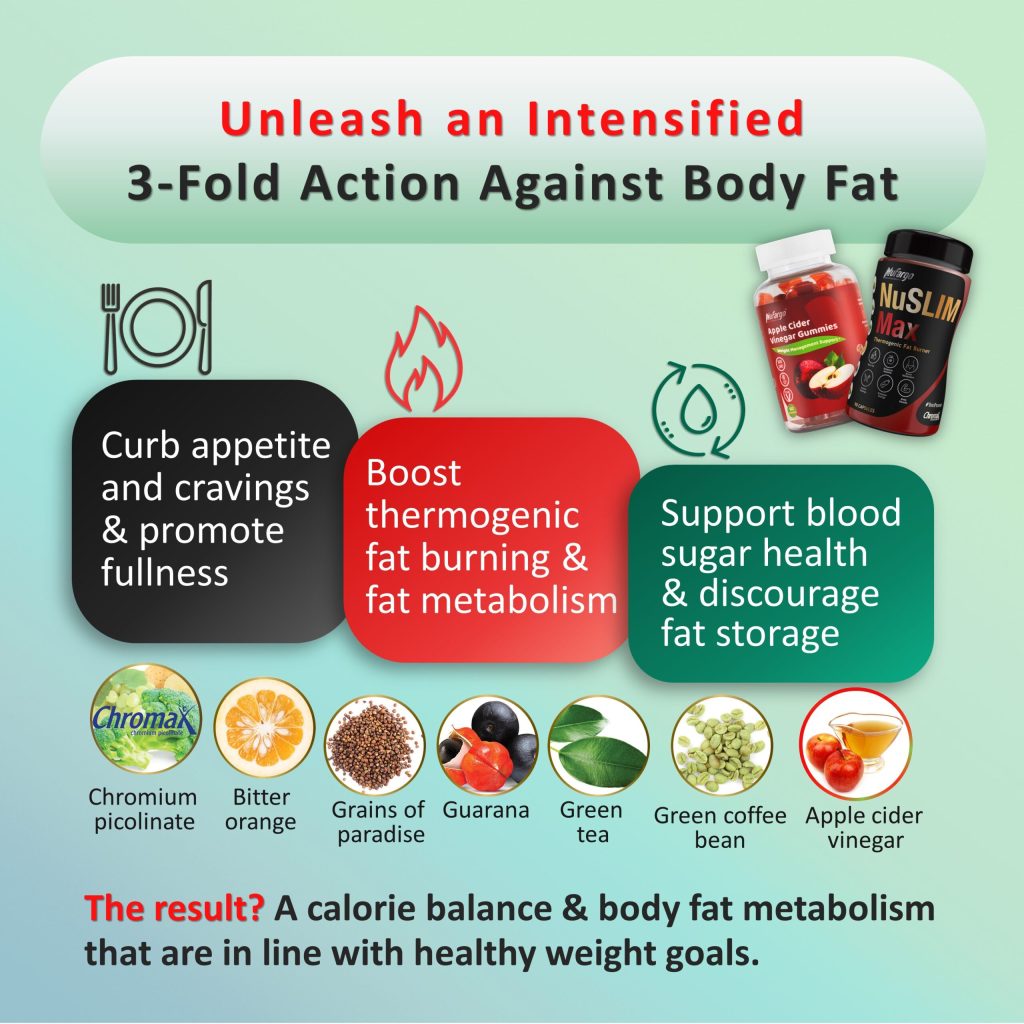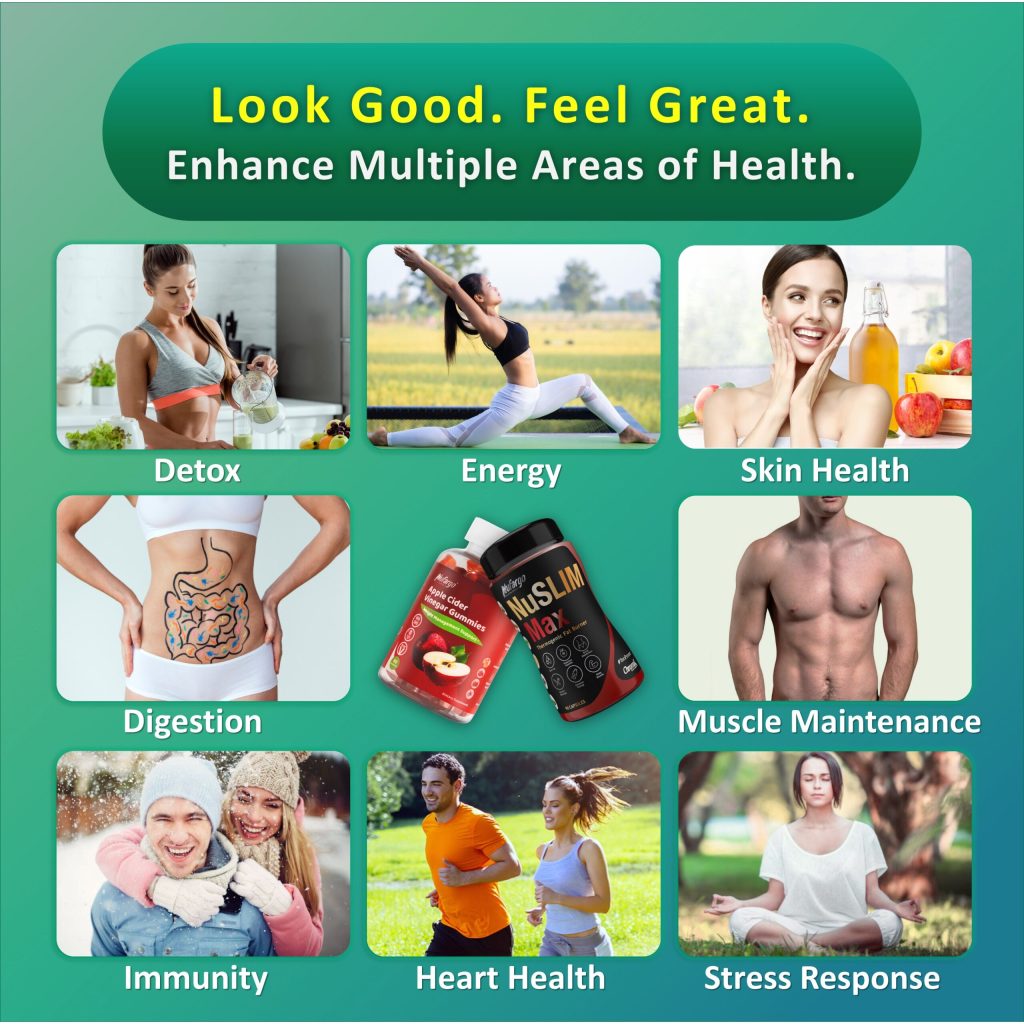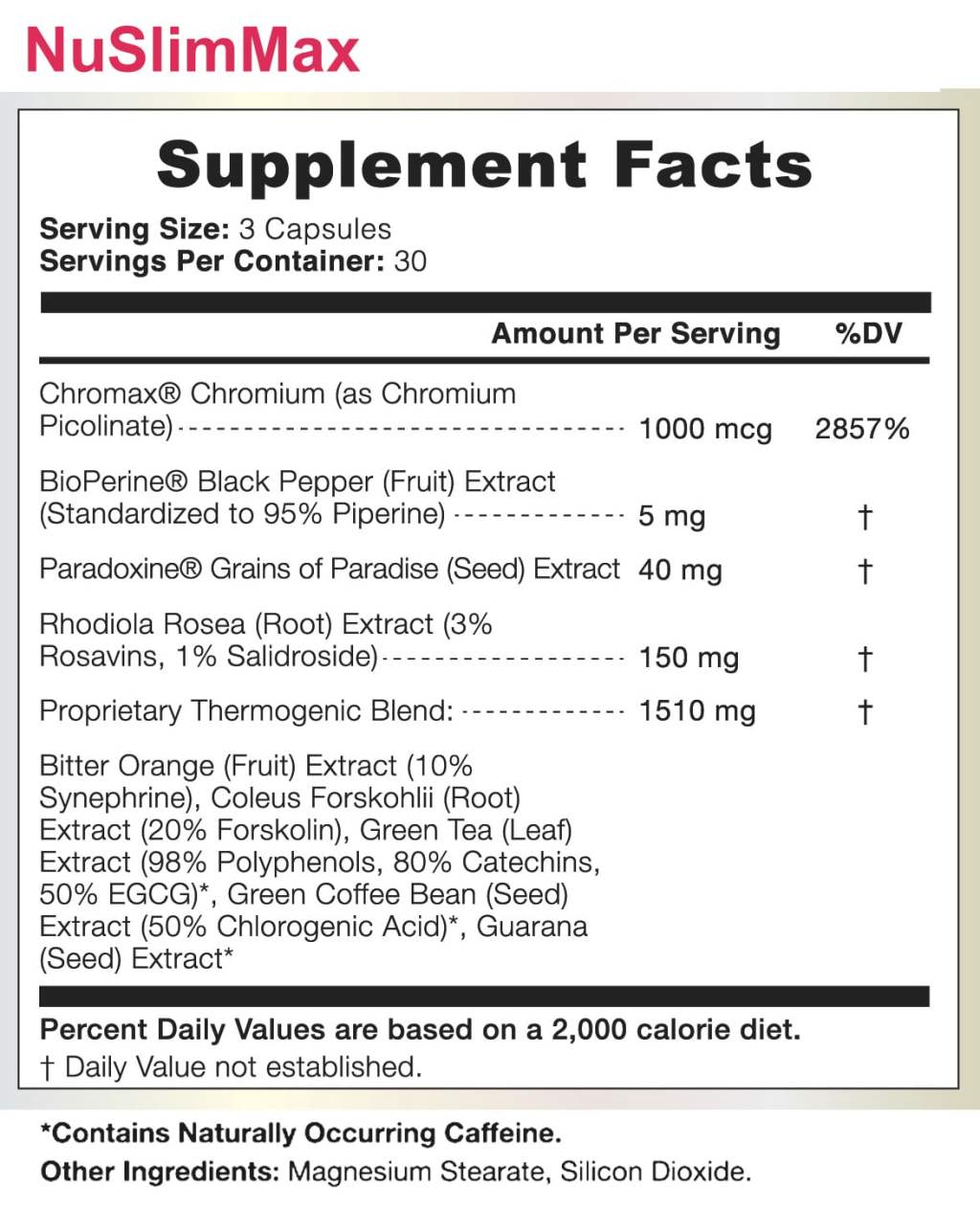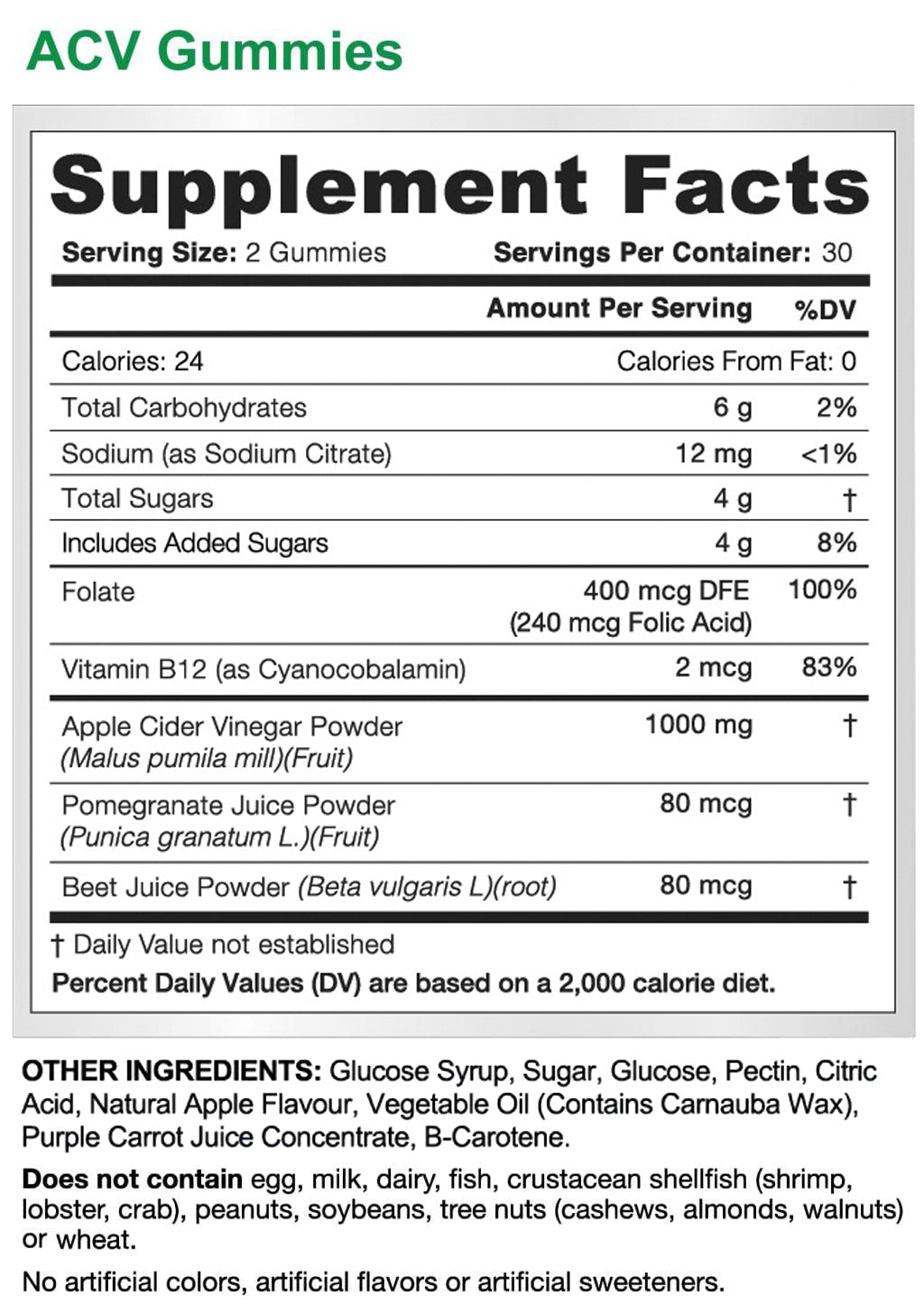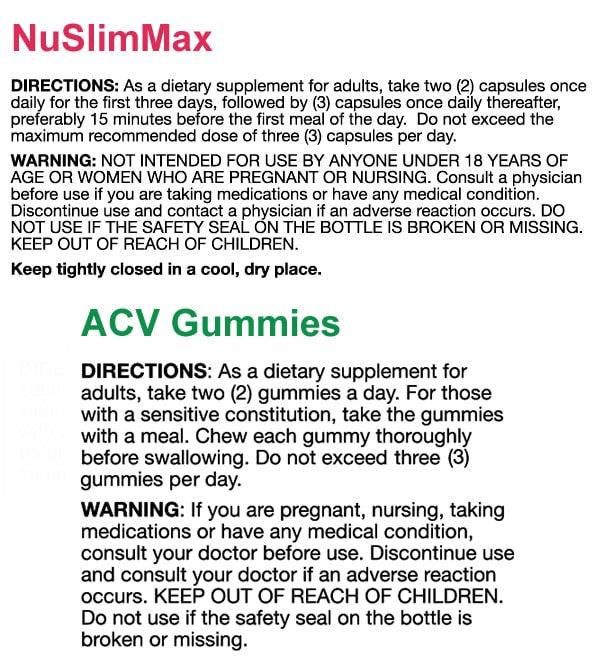 YOU GET TWO TOP-NOTCH NUFARGO PRODUCTS IN THIS CONVENIENT, HIGH-QUALITY WEIGHT MANAGEMENT BUNDLE: one NUSLIMMAX, one ACV GUMMIES, each a 30-day supply.
Natural. Safe. Powerful. The combination of NuSlimMax and ACV Gummies intensely targets appetite control, fat burning and metabolic health to promote fat loss. Because NuSlimMax helps ensure body fat, not muscle, is lost in the process, and ACV Gummies enhance digestion and detox, you can look forward to a leaner body and a flatter tummy while eating sensibly.
How does Healthy Weight Combo work? (1) Helps curb appetite and cravings. (2) Promotes feelings of fullness after a meal. (3) Boosts calorie burning through thermogenesis. (4) Stimulates the use of body fat as a fuel. (5) Supports fat metabolism. (5) Supports healthy blood sugar levels. (6) Enhances energy, focus and mood. (7) Aids digestion and detoxification. (8) Promotes the maintenance of muscle mass.
For the best results, take NuSlimMax before the first meal of the day, and enjoy ACV Gummies with a later meal.